Meet Lori Bammesberger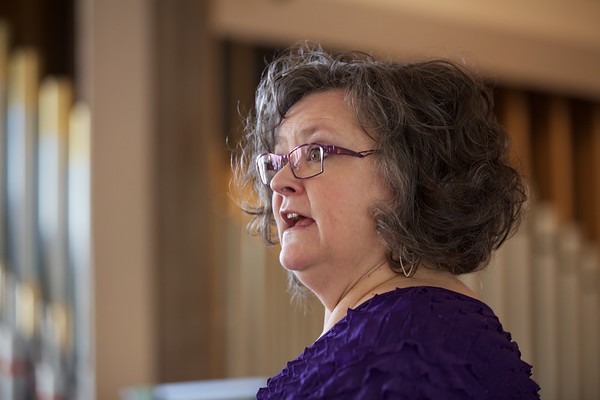 Lori Bammesberger is an accomplished singer and voice teacher who helps students of all ages discover their unique voice and hone a healthy vocal technique. Lori's students develop a strong, resonant tone, expand their vocal range, master the traditional singing languages (Italian, German, French and English), secure accurate intonation, build sight-singing and ear-training skills, and explore dramatic interpretation of repertoire and confidence when performing. Lori brings over 25 years experience teaching voice privately, conducting choirs and performing as a soloist and choir member into the studio for every lesson.
Lori recently returned to Colorado Springs from Los Altos, California, where she was Associate Conductor and Director of Musicianship at the internationally renowned, award-winning Cantabile Youth Singers of Silicon Valley. Prior to holding that position, Lori was conductor, vocal coach, workshop clinician and outreach coordinator for the Colorado Springs Children's Chorale for nearly 20 years while also maintaining a private voice studio and performing with many community arts groups. Lori holds a Bachelor of Music Education from Angelo State University, San Angelo, Texas and a Master of Music in Voice Performance and Opera from the University of North Texas, Dallas, Texas.
Lori is delighted to return to Colorado Springs, her hometown since 1977, and devote herself exclusively to teaching voice. She lives with her partner, Carol, and their two fur-babies, Sophie and Riley. When not planning a recital or researching the latest in vocal pedagogy, you might find her baking, crafting or going for a drive in the mountains blasting John Denver or the Wailing Jennies.